Arrest Made Following Assault and Threats at James Smith Cree Nation, Half-Brother of Notorious Mass Murderer Involved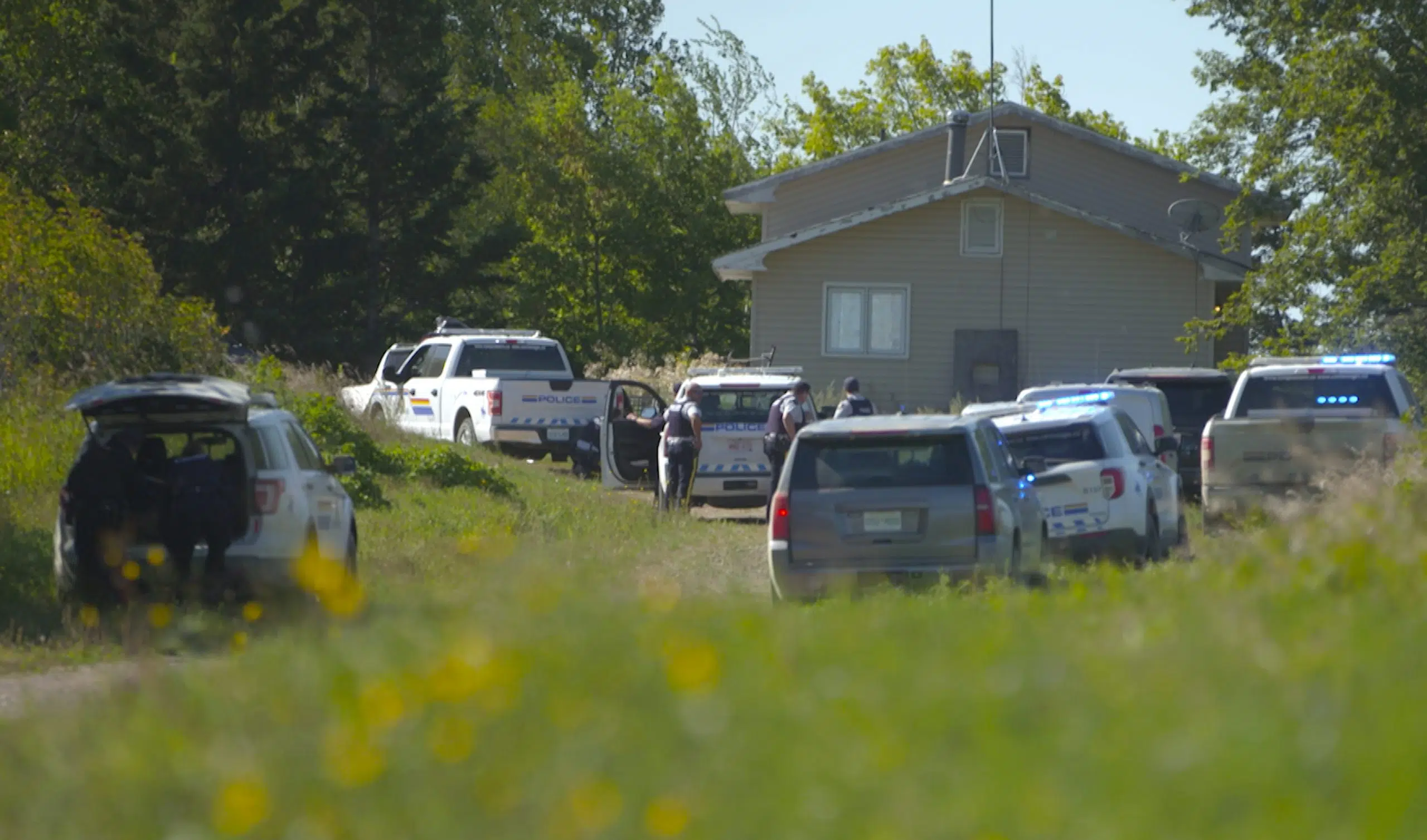 The half-brother of Myles Sanderson, the infamous mass murderer, has been apprehended near James Smith Cree Nation after allegedly committing a severe assault on a woman and making threatening statements aimed at the community.
This incident unfolds almost a year after the devastating rampage orchestrated by Myles Sanderson, which resulted in the loss of 11 lives and left 17 others wounded in the immediate vicinity as well as the nearby Weldon community.
According to an official statement from the Melfort Royal Canadian Mounted Police (RCMP), a report was received on August 8, just before 11 pm, concerning an assault and threats within the Saskatchewan First Nation. The assault victim, a woman, sustained significant yet non-life-threatening injuries, for which she did not require medical treatment.
In response, RCMP personnel from Tisdale, Melfort, and Prince Albert detachments initiated a search for an adult male suspect. Roughly an hour later, Prince Albert RCMP successfully located the individual inside a vehicle approximately one kilometer west of Muskoday, near Prince Albert. The male suspect was taken into custody and subsequently transported to Melfort hospital for unrelated medical attention, prior to his incarceration clearance.
Following medical assessment, he was promptly authorized for confinement and detained until his initial court appearance the following morning. The arrested man has been identified as 35-year-old Kelly Shane Burns, a resident of James Smith Cree Nation.
Reliable sources close to the family have verified that Burns is the half-brother of both Myles and Damien Sanderson, as reported by Global News.
While initially linked to the September 4 stabbings at James Smith Cree Nation, along with Myles, Damien's involvement was later disproven by RCMP, who confirmed that he had been slain by his own brother and had no role in the series of murders. Myles Sanderson, the main perpetrator, died while in police custody.
Chief Wally Burns of James Smith Cree Nation revealed that he was informed by security personnel about Kelly Burns' online threats targeting the community on Facebook. Chief Burns disclosed that Kelly Burns currently resides in Prince Albert. Additionally, Chief Burns stated that Kelly's sister had alerted the James Smith security team about his intentions to visit, enabling them to be prepared for his arrival. Chief Burns is unaware of whether Kelly Burns had been present on James Smith Cree Nation or precisely where the assault occurred. Notably, Saskatchewan RCMP has yet to respond to Global News' request for clarification on this matter.
Kelly Burns has been formally charged with assault and failure to comply with an appearance notice. His initial court hearing was conducted via phone on August 9, 2023, in Nipawin, resulting in his remand until August 15